WELCOME TO
THE PET PARADE BLOG HOP!
Welcome fabulous furriends
Here we are on day 2 of 2015 and we hope it's been supurr pawesome thus far fur mew all and I do hope mew enjoy the furry furst Pet Parade of the year.
As mew can see, I've just been chillaxing and getting over the mayhem! MOL
Don't furgett to check out yesterdays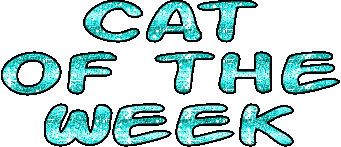 featuring
My New Years resolution is to get the P.A. more time so we can't start visiting effuryones blogs again, last year didn't turn out to be so great, so we're hoping fur a much better one this time! MOL
We hope mew all have a totally fabulous weekend!

Headbutts, purrs & kitty kisses
With our fabulous hosts
Rascal & Rocco
, and pawesome co-hosts
Jan's Funny Farmers
,
Love is Being Owned By A Husky
and
Barking From The Bayou
so don't furget to visit them and see what exciting stuff they've all been up to this week, we know mew won't be disappointed!
To see this weeks
just pop over to: