Welcome to our Awards Page
This is where we proudly display the gorgeous, fabulous and wunderpurr awards which have been given to us from all over the wurld, including several from our pawesome blogging furiends.
September 2020
OH MY COD! We're a nominee in The Best Pet Travel Blog Category for 2020!
#EPICALLYEXCITING
We won The Teletext category, which led to being a nominee in the British Travel Awards!
WE'RE THE #2 UK PET BLOG for the 2nd year in a row!
www.vuelio.com/uk/social-media-index/pet-blogs-uk-top-10
WE'RE IN THE BEST CAT BLOGS OF 2020


WE'RE #2 IN THE TOP TEN UK PET BLOGS 2019
TOP 10 UK CAT BLOG 2019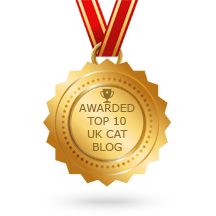 VUELIO PET BLOG FINALIST 2018


WE'RE IN THE TOP 10 UK PET BLOG 2018


TOP 10 UK CAT BLOG 2018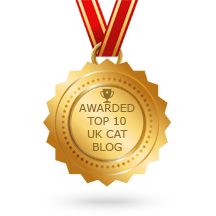 TOP 35 CAT BLOGS 2018


WE'RE IN THE TOP 10 UK PET BLOGS 2017


TOP RANKED CAT BLOGS


TOP 50 CAT BLOGS 2017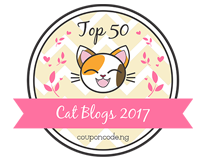 TOP 45 CAT BLOGS

Thank mew all so furry much fur thinking of us, we feel truly blessed that mew took the time to nominate us!
Also, remember to follow us or subscribe to our RSS feed at the top left of our page to never miss another post from BBHQ!
Wing Commander Basil & The B team
**all badges are copyright to their respective blogs**