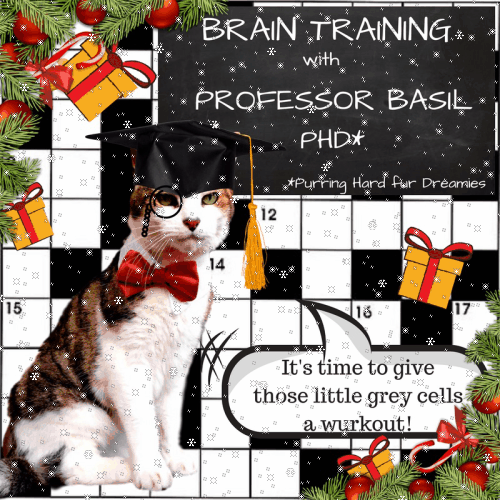 Puzzling greetings my wunderpurr pals
Woo hoo guys, it's lovely to be back with my brain-training segment and as Catmas looms we need it even more, as we've g
ot to keep those little grey cells in tip top condition as we can't be furgetting anything! MOL
And today we've got something new just fur mew. Mew may or may not know that I am furry proud memfur of Cat Scouts and have been fur some years now. Well Denmaster who runs the entire scouting oppurration introduced some jigsaw puzzles the other week with the most incredible artwurk.
I actually love puzzles [as if mew didn't already know! MOL] and got to thinking oooohhh now that's really fun and our readers might quite like to try one that I made.
So below is the graphic fur our 2017 Wurld Tour and of course we had to try it out furst... oh it times mew while mew play, but mew can pause it - look fur the pause button to the right of the countdown.
My time was 18.48 seconds
If mew feel the need to catch up on any of the previous puzzles, here's the links:
To see our previous crosswurds, wurdsearches & answers click here:
[just right click to save the wurdsearch to your 'puter or print it off.]
And here's the Jigsaw Puzzle.
Just place the mouse pointer on a jigsaw piece, click and hold down the mouse to move it.
A quick reminder before we go... don't furget to join in the supurr
Thankful on Thursday Blog Hop
which is hosted by
Bri
an's Home
Gifs and Glitter Graphics