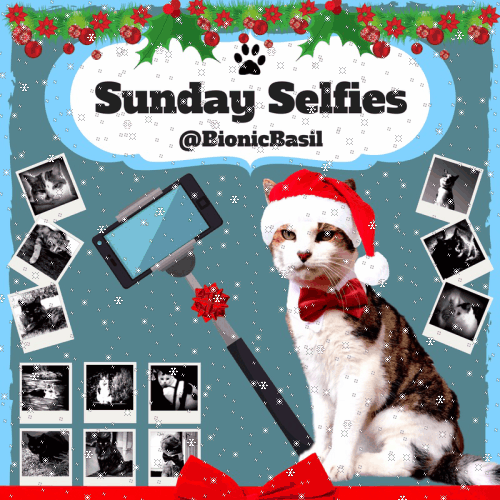 Festive Sunday Greetings pawesome pals
Welcome to another selfie selection, we do hope mew've all been having a totally fabulous weekend, the P.A. found a new photo app and we each got to choose a picture to share with mew aftur it had been app-y-fied and this is the result!
Today o
ur theme is:
Talking Pictures
We are still trying to figure out what had Parsley completely transfixed... any idea's?
We'll be back tomorrow with our next fab mandala fur mew to colour and even if we do say so, we really really liked this one and we used a rather unusual colour palette.
Bestest Sunday Purrs
Don't furget to join in the pawesome Sunday Selfies Blog Hop with
Lily Olivia, Mauricio, Misty May, Giulietta, Fiona, Astrid, Lisbeth and Calista Jo ~ visit them at their fabulous blog:
Gifs and Glitter Graphics